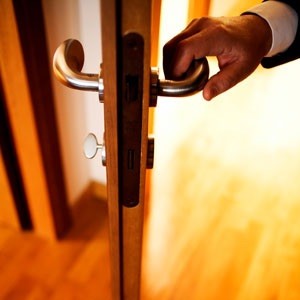 As I mentioned a few months back I got laid off from a 16 year corporate job. Devastating – ummm no.  I had been secretly wishing for it, and like they say be careful for what you wish for…. the universe will deliver.  Since then I've made some great things happen in my life. I graduated yoga school – yes, I am now a certified yoga teacher. I've enrolled in Massage Therapy School. Both things I've been dreaming about doing for a long time, and it is true – when one door closes, another will open. What a gift.
Of course the money will be nowhere near the same, but that is ok. I've been able to get myself in a situation where I will be ok. I honestly feel the more money you have the less you have. I mean think about it, I was constantly buying things I didn't need, incurring more and more debt, because I could.  I found myself always worrying – what if I lost my job – I would lose everything, and now that I don't have one I feel I've gained everything. I actually am enjoying my life and less stressed. At 53 I am finally doing things I've wanted to do my whole adult life. I have dreams and hope and the ability to make my life anything I want it to be.
I had mentioned in another post my dream of opening a Wellness Center. It will happen over the next year. I just need to finish up a few things. I have my aesthetic license – so skin care is in. I am a certified life coach specializing in health and fitness and have created my own program called Body Transformation 101: Beyond Diet and Exercise – so that is in, like I mentioned above I am now a Yoga instructor, I am currently enrolled in Massage Therapy School, and have been told I'm not half bad (whoot) – so the last piece of the puzzle will be to get my Personal Training Certification.  AMAZING! Right??
Anytime something "bad" happens in your life – try to see what the universe is trying to tell you. Perhaps what you are doing right now is not what you were meant to do. Look for that door, the door that all your hope and dreams are behind. It is there, I promise. You just have to open it.