About LeeAnne
Author Archive | LeeAnne

Intriguing right? Coming – Sept 2017! Stay Tuned!!
Wow! What a concept!! A post I wrote on Facebook today left me feeling inspired. "Raise your vibration. Walk away from things that no longer serve you. We were all put on this earth for a purpose. Deep down we all know what that is. Discover your passion, your joy and live the life you […]
I was challenged by a woman I'm working with to dig deep and figure out what is holding me back from accomplishing and going after my dreams ….. It came to me instantly – self worth…. My fear of not being enough…. Good enough, smart enough, talented enough to step up and share with the […]

As you wake up each and every morning you feel relaxed and look forward to a new day. That's right, each day you feel relaxed, safe and at peace with the world. During the day you stop, take a deep breath and realized this deep sense of peace and happiness has followed you. You now […]

I  know…. but I needed a catchy title 🙂 At the age of 53 I feel more confident, happy and healthy than I ever have in my life. For me, life began when I started to focus on myself, my wants and needs. By putting myself first I was able to be there for others, […]

Today – I feel happy…. looking back over the past few months has been a struggle.  Life on life's terms isn't always easy….. I've felt stuck in my life and decided to hire a wonderful life coach – Kat Kim. She helped push me past my blocks – physically and mentally. I was challenged and […]

Have you ever felt overwhelmed by life and defeated by the fact that you just can't do it all?  I mean work, school, diet, excercise, family, friends  – that is me today – I just feel defeated. I'm tired, I'm sore, I'm cranky… Right now life feels hard – I reached out for help in […]

As I mentioned a few months back I got laid off from a 16 year corporate job. Devastating – ummm no.  I had been secretly wishing for it, and like they say be careful for what you wish for…. the universe will deliver.  Since then I've made some great things happen in my life. I […]

A new client of mine just lost 10 lbs!  I am so excited for her! So what did we do? We made some small simple doable adjustments to her current routine. With a wedding coming up and a dress to fit into yes, she does have motivation. She had just added 4 workouts to her […]

Ha – ok… No whiskey, but plenty of sunshine 😉  plus it is a great summer song …. Ohhhh Yeah! Today it is 60 degrees here in the NE area – seriously spring has sprung!  So, what's up with me… Well – I'm not tired anymore. I cannot believe a few minor changes in my day […]
Luv from Valerie Waters
Blam to BAM!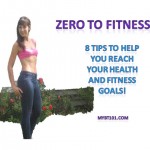 Categories