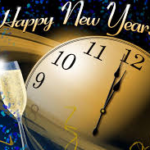 Well it just about that time of year again… you know the time of year where we are like ok, on January 1st I'm going to start getting myself in shape. I'm going to stop smoking, stop drinking, and maybe stop swearing so much… We've all been there and done that at least once in our life right?
For the last few years I've been posting my 8 tips to help you reach your health and fitness goals, and will be doing it again starting January 1, 2018.
This past year has been rough and I certainly have not been the pillar of health and fitness.  My life has been an emotional rollercoaster and with that I hit my lowest weight ever due to stress.  My nutrition horrible, my hair falling out, my cloth baggy – ugh, it was not a pretty sight.
Today is a whole new story. I finally feel like myself again. I have done a lot of work, got rid of things that were toxic in my life and learned a lot about myself. I'm back to my fighting weight of 135 lbs that is up almost 20 lbs! I feel happy and see light at the end of the tunnel and boy is it bright!
Why am I sharing this with you? Because if you are where I was, I want you to know there is hope. Life can be amazing and fun. Over the next 8 weeks I am going to share 8 tips from my zero to fitness guide that you can slowly incorporate into your life. Just make one small change at a time and before you know it – BAM – fitness baby! These are the step that I used to pull myself out of the rabbit hole over the last few months and have used year after year to keep myself in check.
This is some pretty simple stuff, but as we all know changing habits is not easy –  but it is do-able. I do hope you'll join me.
Thanks for stopping by!
Hugs and Health – LeeAnne