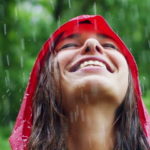 Hi ladies!! Need a favor…. I'm looking to gather some research for my new business and soliciting your help. It will just take a few minutes of your time to fill out. Some of you know I've worked with women on health and wellness issues in the past – something very near and dear to my heart. This is a little different and basically a place I found myself not too long ago…
I work with women who in midlife may no longer know who they are or what they want out of life anymore. Who may be wondering what ever happened to that fun, spontaneous, adventurous woman who existed before life took its toll. Women who have given their all to their husband, children and job leaving little time for themselves. Women who feel stuck, and don't know how to move forward again. From the outside they look like they have it all together but on the inside they feel like they are slowly disappearing.
If this sounds like you or someone you know I'd love for to answer a few questions for me and/or forward this survey. I want to make sure that what I am creating is on track with where you're at. This can be totally confidential if you like…. Again thank you for your time.