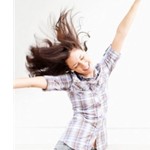 Wow – I can't believe it!! 5 lbs in one week woo freaking whoo!! So how did I do it? long hours in the gym? Starving myself? No and NO!
First off I believe this to be my body finally letting go after 3 week – because I lost 3 lbs in the first week (mainly water I'm sure), nothing weeks 2-4 and 1.5 lbs week 5 and felt like I was working harder, but I was also under a lot of stressed which has finally been resolved. So if you've been following my "Ooops I did it again" series you will see what I'm talking about….
Week 5
Week 4
week 3
week 2
Week 1
Start
Activities this past week:
Saturday 5 mile canoe adventure
Sunday 45 minutes of Kayaking on rough waters – done – FNA!!!!
Monday 2.5 mile walk with Miss Chula this morning and boy is it hot out!!!
Tuesday 2 mile wal with Chula
Wednesday 2.5 mile walk with the wookie done!! Tonight 30 min of boot camp and 2 mile wookie walk…..Stick a fork in me I'm done….
Thursday 2 mile walk with Miss Chula this morning – Cool and drizzly – felt good!!
Friday – complete day off …. Chula went to doggy day care to play.
Another thing is I completely cut alcohol out of my diet for the last 30 days. As you've heard me say before your body sees alcohol as a toxin and will process that first and store all your other calories as energy for later via your fat cells….. depressing I know. I have also been very conscience of my water intake because it we don't drink enough water the liver will leave it's job of processing fat to go help the kidneys out.
Food-wise- I did change a few things up – I started adding a half fresh squeezed lemon in warm water first thing in the morning (lemon juice contains pectin, a soluble fiber – and helps flush out your system if you know what I mean) and started using asparagus (is full of fiber and protein and acts as a diuretic to help beat bloating-this I believe is 100% true) instead of green beans in my egg whites…..oh and drinking white tea (White tea strengthens the circulatory and immune systems as well as bones and teeth, and builds healthy skin) – and one more thing – I found almond milk again. As you know food choices get you 80% there.
So my food in the day of the life of has looked like this:
Breakfast: 1/2 squeezed lemon in warm water – then one apple cooked in cinnamon with 1/4 cup of oatmeal, blue berries and sliced almonds – yum.
Mid am snack: 1 cup of white tea, 4 asparagus spears cooked with 1/4 cup of eggs whites.
Lunch: 1 cup of quinoa pasta, 2 cups of salad with carrots, red cabbage, broccoli, celery, tomato, cucumber, 1 tbsp of chia seed, 5 jumbo shrimp, and organic vinegar.
PM snack: 1 scoop of whey protein in almond milk.
Dinner: 4 oz of lean protein, veggies and salad. Some nights maple walnut frozen yogurt.
Oh and 80-100 oz of water (you need at least 1/2 your body weight to keep all you systems functioning properly or so I've read)
Trying to keep all my healthy carbs in the morning
Final results down 9.5 lbs and 12.5 inches…..