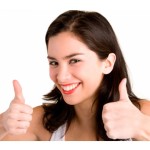 Down 3 lbs and 3 inches – whoot!! What does that say about me??? I was eating like crap!
Workouts this week – 2 boot camps, 20 mins of spinning, 2 lunch time walks, and morning walks with chula –
Food – breakfast and mid am snack – my oatmeal / apple / blueberry and sliced almond yumminess. Lunch – 5 shrimp / a big salad and 1/2 cup of quinoa pasta, pm snack – choc whey protein, blueberry smoothie. Dinner – 4 oz of lean protein and salad for the most part…. oh and 80-100 oz of water.
Next week more of the same… of course, I won't have the same results next week. Most of that weight loss was retain fluids I'm sure.
How did your week go? Can't wait to check in again next week xo!