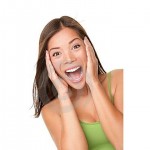 I started this series back in March – got through a few weeks and then fell off the face of the virtual earth. I did say my next blog would be "When life jumps the shark", but not sure I'm ready to share that one yet…. 😉
So here I am again, starting ALLLLLL over. How many of you can relate? I swore up and down I would never get here again, I swore back and forth that I would never be out of a size 4 again never mind bordering a size 8 – yikes! Yada yada – blah blah blah – F-N-A! Ugh – of course I know it's a life-style change, of course I know what to do, but if it was that easy we would all be a size (enter your perfect size here) – right?
I do have a plan, but it's not working because HELLO – I'm not following it. I work best within a group with accountability, which I don't have anymore. I have done it on my own before, but have never strayed this far and man am I struggling….
I have found a way to get back to boot camp, which is huge for me. I need that group dynamic. I have also started to do the couch to 5k by cool running again. I do this with my dog, so again – its kinda fun. I MUST cut out alcohol – no ifs ands or butts…. today I went down to my gym and rode a spin bike for about 25 mins, which I hated. However, I do know I will have to do some extra work to reach my goal even if I don't like it. I could just go to a spin class which may be a better option for me, but between 3:30 and 4:00 in the afternoon is when I get myself in trouble, and is why I decided to hit the gym then. Oooo – and I also started to bowl once a week with my beautiful niece and sister – now that is fun.
Food wise I'm going to start carb cycling again…. the best is every other day, but for now because I'm trying to do a little extra with my workouts – I'm going to have carbs with breakfast, am snack and lunch and then none for the rest of the day…..
What are you struggling with? Do you have a plan? Are you following it?? What has worked best for you in the past? I know – so many questions… but we need to focus and think about what realistically we will and will not do. Now for me the above will work, but for someone else it could be a disaster – ending with burnout, self loathing, etc. Which is why I say – focus on what YOU will realistically do or will not do. This does not have to be rocket science, this does not have to be perfect, it just needs to be you making some progress and acknowledge that progress….. I'm going to acknowledge mine here – oh and guess what? I'm not allowed to tell you what I didn't do. I hope you join me "again" and please you are more than welcome to share any comments or concerns you have here with your own journey or with me personally at mybt101@gmail.com.