Why the push on Water?? – Video
About LeeAnne
Subscribe
Subscribe to our e-mail newsletter to receive updates.
Love from Valerie Waters! Celebrity Fitness Trainer…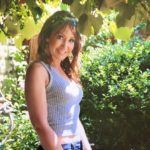 4 Hot Tips!
Menopause Myth Busters for Women over 50!
Top 4 Secrets of Weight Loss
How to love the skin your in
How to find motivation and a vision for your life
Sign up for your 4 HOT TIPS here!
Send link to Friend