Ok – well – I think so 😉
I am fortunate enough to know some very inspiring people who took the time to share with us what motivates them in their health and fitness goals – I hope you find this as inspiring as I do.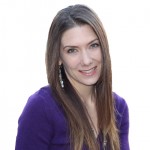 Sheila Viers – Live Well 360 co-founder, Life Coach, Game-Changer, Designer, Entrepreneur
For me, the secret to getting to the leanest bodyweight that I've ever been able to maintain was in focusing on taking good care of myself. When I feel taken care of — when I'm getting enough sleep, when I'm eating food that makes me feel nourished and still satisfied — I naturally have more energy and a greater desire to workout and make healthy choices all around.
When I am happy and feeling good, and I'm in the frame of mind of "taking good care of me," then staying motivated and on track with my health and fitness goals just sort of happens on its own.
Now I'm not saying that it IS effortless… but it FEELS effortless in the sense that it kinda just becomes part of me, not something that I am consciously paying a lot of attention to making happen
Sheila Viers sheila@livewell360.com, LIVE WELL 360 www.livewell360.com, Chat with us: www.twitter.com/livewell360
www.facebook.com/livewell360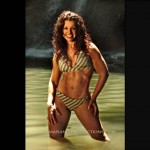 Mandy Stafford – a personal trainer and fitness model, but most importantly a mommy and a wife – check her out at www.mandystafford.wordpress.com
I stay motivated to train when I'm getting stronger & stronger! It pushes me to be the strongest I can be!! I love lifting heavy weights & getting in the gym & pushing myself to the max!!
For me it's not just about achieving a certain "look" I really enjoy training & being strong! however looking good in a bikini is a fabulous thing!!!
What motivates me the most is when I hear from other ladies how I motivate them to get to the gym & train hard & do their very best!!! I enjoying helping others achieve their goals in fitness! that is really all the motivation i need to train! is knowing that i help a lady realize hey put down those 5 pound weights or you will just keep spinning your wheels forever!!!! haha

MaryBess Dalton – Encourager, motivator, fitness enthusiast and self-proclaimed coffee snob. You can read more about MB at http://www.marybessdalton.blogspot.com/
The main reason I stay motivated to work out and pay attention to eating a healthy diet is for aging gracefully…let's face it, they all say that once you become middle-aged it's all downhill from there. Really?? I don't think it has to be…this can be the best time in your life! Hey, you've gotten past your anxious teen years, the busyness of your twenties & thirties, and now here you have so much experience and wisdom…you are ready to fly, nothing holding you back! Embrace it…I have! I never want to get sick, lose mobility or have major health issues, if I can help it, and I want to feel great always! Thus, I keep with my weekly workouts and pay very close attention to what I feed my body. Everyone tells me I look 10 years younger than I actually am…that's a HUGE motivator to stick with it…gives my confidence quite the boost! And there are times when I think, oh my gosh, I'm slow to losing that last 5 pounds of fat that keep stubbornly hanging around…we'll I remind myself that sticking with the plan does more for my body than just losing fat. Attaining beautiful skin & muscle tone, flushing out toxins by activating the lymphatic system, keeping healthy circulation and cardiovascular function in line, keeping hormones balanced, and maintaining flexibility and body balance all feed into keeping this body/mind/spirit alert, healthy and active for the daily demands of life. That's what I remind myself every time….I love my life and I never want to feel physically, emotionally or mentally drained because I haven't been proactive to my health. Shine on! xoxo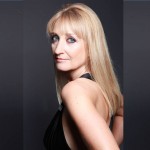 Silke Sheppard – My beautiful friend from England. This woman is absolutely amazing! She is a scientist, pilot, marathon runner, seamstress, etc. etc. etc. not sure this isn't anything this lady can't do…
Motivation is like an onion there are layers and layers. At the core is a vision of myself slim, healthy, fit and active. When there's a gap forming between reality and this vision then I get motivated to change.
Another layer is that I like to do sports and lead an active life – I love windsurfing, snowboarding, running, cycling, gardening I want to keep enjoying these activities for as long as I can. So I am motivated to stay fit.
The next layer is to set goals/challenges for myself. Typically these are running races like a 10k or a half marathon. It means I have to plan my training over months in advance. But I like it that way. I develop into a routine and once there's a routine, very little motivation is needed. Routine is key for me when it comes to eating clean. I can't do clean eating on the fly. I must have a plan. But again when there's a routine, very little motivation is needed to keep the routine going. But life happens what if I need extra motivation? I have little yellow stickers with my next challenge target as reminders on the inside of the kitchen cabinets (in particular the chocolate locker!) my diary and my fridge. I have my vision board in my office next to the PC. If I really don't have the energy to do a workout, I will follow a workout DVD. AND I have a social support network in my circle of friends in the Red Carpet Ready Club.
One thing that has never worked for me is to have a reward for achieving goals or mini goals. I find I get much more motivation out of the scale weight and measurements being where I want them to be (or better!) than any pamper session or new piece of clothing. Talking about clothes. I find it very motivating to try on fitted dresses or a pair of skinny jeans and finding they look great on me! I don't even have to buy them!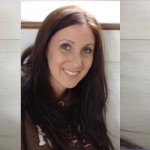 Jennifer McLatchy – my baby sister who never ceases to amaze me! I swear her story is all of us.
For the longest time, any of my fitness endeavors have been short-lived. Summer would be coming and I would have a burst of fitness excitement, but as soon as I didn't feel like going to the gym, that was the end of the end. When I was in my 20's I always saw fast results, but now at 34, the same magic does not happen. About a year ago, I started getting into yoga, which I did before but gave up on it before because I would always leave the studio dehydrated and sick from the heat. During these classes I realized how weak I was, especially in my arms and a lot of postures were near impossible for me. This is a point where normally, I would give up. For me going to the gym and "pumping iron" is not for me. I get bored and give up easily if no one is holding me accountable. Call me a "fitness codependent" if you want, but I love and need to be in a room with the silent support of my group. They are mostly strangers to me, but I know when we are in there together we are one; all struggling at times and at complete peace in others. When I am sitting home and not feeling like going to a class, what motivates me to get off my butt and just go is devotion. I have worked very hard to get to the level I have reached and knowing myself I know that all the goodness that I feel inside and out can be taken away if I stop. So I have made my mat my sanctuary, and whenever I need to feel, explore, meditate, release or get a good work out, I go there.
Pamela Hebert – My sister-in-law, friend and mother of a very active 2-year-old!
I stay motivated to eat healthy foods and exercise because of the way it makes me feel. Working out has become part of my routine and it makes me feel strong and full of energy. It really helps me to manage stress by bringing a feeling of calm. I especially like the "post-exercise high" because it keeps me coming back for more.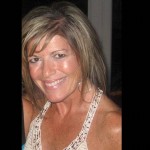 Linda Paoletti Muszynski
– is a wife, mother of two, and works two jobs – one being a personal trainer. Her favorite quote "That which doesn't kill you makes you stronger…" This I know to be true – she put me through one hell of a workout when I went to see her in Chicago – here is where you can find her –
www.fithappenshealth.com

.
My motivation comes from knowing how good I feel when my diet and exercise are 'on'. My health improved trifold after losing weight, and my strength, endurance, and most importantly confidence and self-esteem skyrocketed. Nothing will ever taste as good as how all of this feels. Through many ups and downs, I continue to go back to that feeling and I continue to try to conquer the beast. I know that when I feel good on the inside, I look great on the outside–it's all tied in together and it brings out the best in me. Plus, it doesn't hurt that when you go into a store you know everything you try on will fit–yes, vanity does play a part as well.Bottom line, my motivation is Health, Inner and Outer Strength and Empowerment–that's what keeps me doing this.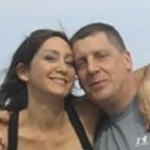 Mark Hebert

–
Personal Trainer, Husband and Friend! This is one personal trainer who talks the talk AND walks the walk! Oh and my token male in this blog 😉
Everyone has different ways of motivating themselves. My motivation comes from knowing myself and I learned early on that with great effort, I can feel really good about my results. I also apply this to most things in life, if I follow that healthy lifestyle others things seem to fall into place. Exercise is a great example.  I always feel great after a good workout. It's a high. And I let that motivate me the next time. For me, I admit I'm addicted to exercise and I enjoy it and love the way it makes me feel. I think of it this way, if I'm able to focus during my time to exercise it allows me to leave negative thoughts and feelings behind, it's MY time. This doesn't mean I'm working out 2 hours a day or not enjoying good food. No it means I'm consistent and enjoy my favorite foods in moderation. But fitness is a priority and its part of my life and will be for as long as I'm able. When I got to this point it just became part of my life, it's not a chore, living a healthy lifestyle is part of me. Again not perfect, but always aware and not beating myself up when I don't follow my plan. Exercise is very empowering. Some people get more motivated when they have a workout partner, yes it does work. A good workout partner can also push you while you exercise. Unfortunately, I'm not one of those folks. I have an easier time on my own and have no problem pushing myself. When you think about it, just knowing the benefits of exercise and how you'll look and feel should be enough motivation. Now if I want to get in "peak" condition, that's another story. Everything must be in order. At the top of the list is diet and exercise. They go hand in hand—it will not work without that in mind….. Because in all honesty, that "peak" is difficult to maintain year round, so keeping within 5 pounds of my ideal weight is a good goal. I'm a big believer in writing down goals and setting a deadline. If you have that desire and you want something bad enough, you'll get there, that desire motivates me.  Blog:
http://markoneworkout.blogspot.com/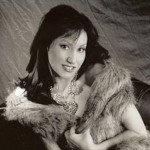 So I guess it's my turn….. and I hope I don't disappoint anyone after all these wonderful thoughts…. my motivation is part vanity ladies 😉 I want to look and feel good physically and mentally, because when you feel good on the inside it shows on the outside. I want to be one of those people who turns heads and  lights up a room when she walks in – again a lot of this comes from confidence and feeling good in the skin you're in.  Regardless of where you are in your health and fitness journey own the body you are in today – and work it girl!  This feeling, or high if you will – is what motivates me to get my butt in the gym and eat healthy foods that nourish my body. This is something I would love all of you to do for yourself, because honestly – it feels great! Oh and guess who's turning 50 this year?? That's right – it's me!
I hope you will join me on Friday with the third post of my launch week – xo