Have you ever heard the saying "Knowledge is Power"? I have – and to take it one step further, I believe that knowledge is the key to unlocking the secret to personal success – not just with health and fitness, but in all areas of life.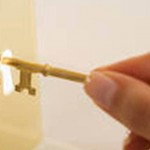 Three years ago I was at my heaviest weight and feeling pretty bad about myself, the knowledge I share with my clients/readers today is mainly based on my personal experiences and what helped me lose 20 lbs and keep it off. If you click on my story you will see how all of this came together for me. I truly believe that everything happens for a reason. Below is a message I received from a women that I met in Valerie Waters Red Carpet Ready club and who follows my blog:
"… do you remember me?….. I wanted to message you and say how much I appreciate your email/blogs they have been so helpful and vital to my journey and daily commitments to healthy smart living. I love how real that you are and it inspires me to keep going. I just wanted to say that what you are doing has really blessed and helped me. Thanks for continuing to help me and others strive to take care of ourselves!"
I can't even begin to tell you how touched and honored I was to receive such a heartfelt message. These are the things that keep me going, the things that tell me that by being vulnerable and putting my personal struggles out there – I am helping others the way I was helped. Paying it forward people, there is nothing better.
I have been fortunate enough to reach out to my local community center and share my knowledge there, in my class description I end with "This is beyond diet and exercise; this is about finding what works for YOU in your life." I think it's so important to understand that a true transformation goes well beyond just diet and exercise. Many people think that by just stepping into a gym or going for a run will change your body. It may to a certain degree (if you're working hard), but without everything in place lasting results are hard to come by. In reality it's a lifestyle change and consistency that will get you the results you're looking for. 
This past year has been exciting for Body Transformation 101, not only is it offered within our business, and at our local community center – but on May 2, 2012 it will be available live right here to all of you!  Watch for information on my upcoming free webinar for the exciting detail of the program. Body Transformation 101 – Unlocking the secret to your success online program!!
My husband Mark and I are very blessed to be in a position to help people push through what's holding them back from reaching their health and fitness goals. Together we both emphasis that there are many pieces to the puzzle, and it's not just a workout plan.  As a fitness trainer, he is able to share his 20 plus years of knowledge with his clients and not only put them through a workout, but educate them. If a client has reached a plateau or is having difficulty with "life issues" we may suggest working one-on-one with me. We've had great success with our coaching philosophy and educating our clients about putting the most effective strategies in place to help them reach their fitness goals.
There are tons of fabulous websites out there that have tons of fabulous information  – find the one(s) that "speak" to you. That encourage you to be the best version of you what you can be, that motivate you, that inspire you … Take the knowledge that others have to offer and use it to unlock the secret to your personal success by incorporating it into your life. Like I said in the beginning – Power is Knowledge; the power to take control of your life and live the life you want is at your finger tips – literally. What's stopping you?
OK – so this is the first of three – I hope you enjoyed it .. You WILL NOT want to miss my motivational post Wednesday – I asked real people like you and me how they stay motivated in their health and fitness goals – WOW – I got some great feed back – stay tune!!